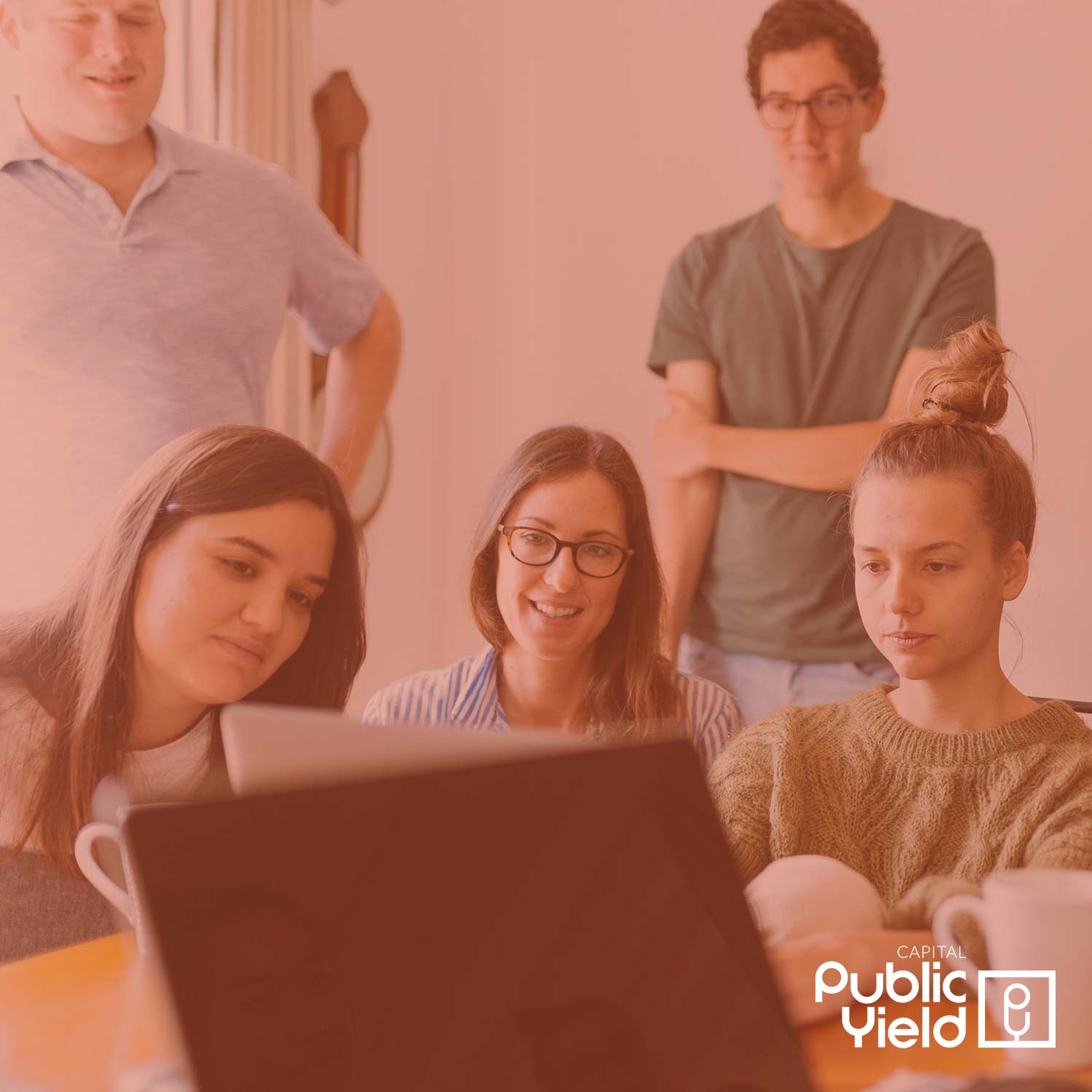 The power of retail investors has been unleashed in 2020. Individual investors are becoming almost more powerful than professional investors, moving markets. These investors simply do not have the same behaviour. A younger generation of investors is using social media and the internet to do its due diligence and make trade ideas.
INVESTOR AS CONSUMER
Retail investors are often early adopters of a trending investment opportunity or sector. While institutional investors will hang back to wait for proof of success, retail investors will jump on board in the early stages hoping for a great buy. If you tell your stock story in a compelling way, retail investors make both great product and stock advocates across various channels. This gives you the ability to grow your sales pipeline concurrently, increasing your ROI. Not only can this reinforce brand loyalty, but it may increase the likelihood they recommend your products to their network.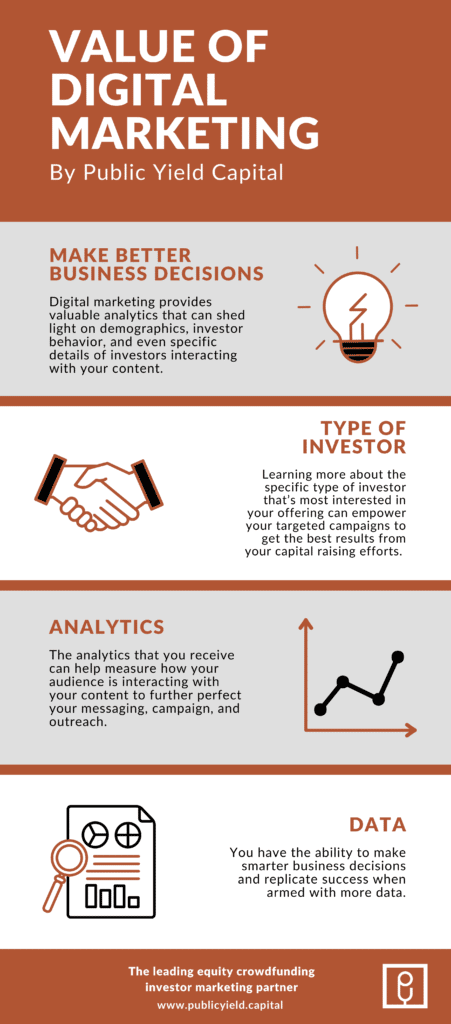 Regulation A+ and CF equity crowdfunding allow entrepreneurs to tap individual investors and raise capital for their offerings. The only way to reach these investors is through digital marketing.
The value of digital marketing is its reach. You have the ability to amplify your message to millions of potential investors.
Public Yield Capital is a data-driven investor marketing firm specializing in digital channels. Our team's wealth of knowledge and experience in digital marketing and retail investor marketing ensure the right story is reaching potential investors. Contact us here to ensure your capital raise is a success.
Learn more about retail investor marketing at: Public Yield Capital
Found this resource useful? Share it with a friend.